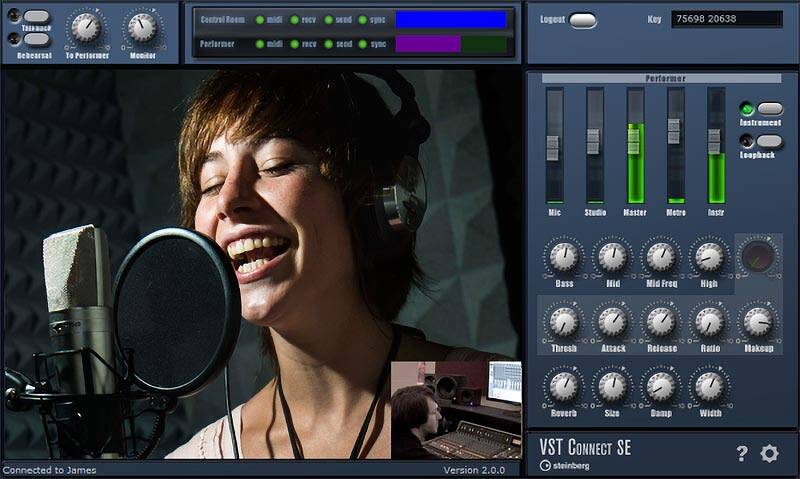 Create Your Music With Us From Anywhere, With Our Remote Recording Solution
At Motiv Music, we have a growing number of clients located all over the world who want to take advantage of our music production and audio engineering services, but who are not based in Australia. With our remote recording solution we able to eliminate the geographical barriers between us and our clients, enabling them to collaborate with us remotely, effectively and seamlessly.
Our solution allows clients to create their music with us from the comfort of their own home or studio, and record their performances directly into our recording software. We run our sessions as if the client is literally in the next room, just like a traditional recording studio environment.
We can record both audio and midi performances in real time, with the high resolution audio files transferred seamlessly in the background. Clients can see and talk to us, and we have full control over the recording session, including the headphone mix and talkback, and even the client's audio equipment. With just a decent mic, an audio interface and a pair of headphones, we have everything else our clients need to create their music with us remotely.
Remote Collaboration Tools
For those remote clients who have existing projects that need to be edited, mixed or mastered, we have also developed a seamless cloud-based file-syncing solution. This allows us to instantly sync project files between us and our clients, with all edits, updates and changes synchronised on-the-fly with no downtime waiting for files to be delivered.
There are many occasions where clients want to be able to 'sit in' on our mixing and produciton sessions. We are able to provide a high resolution audio stream straight from the music production software so that clients can listen anywhere and provide instant feedback to us during the mixing session.
complete remote recording solution for audio and midi performances
cloud-based file and project synchronisation for instant updates of all versions and edits
high resolution streaming while mixing for real time collaboration during sessions
​We ar​e really happy to be able to use such tools to break down the geographical barriers between us and our clients, and to enable them to create their music with us remotely, effectively and seamlessly.
For more information, please call +61 410 875 302 or email [email protected]