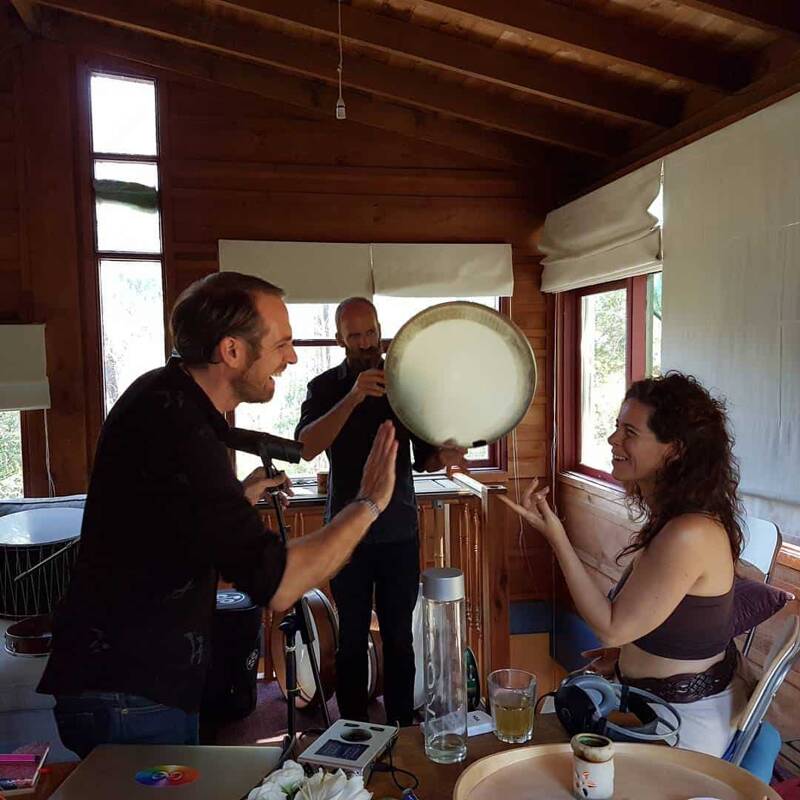 Motiv
Production

: Working with Peruquois and the sensual tones of tribal belly dance

Feeling deeply honoured to be working with Peruqouis again. Since producing her earlier album Loves Deepest Calling, it has been over 10 years since we last collaborated in the studio. In these sessions, we set up a studio in her Australian home in beautiful Kangaroo Ground by the side of the Yarra River.

Peruqouis was looking for a deep trance, percussive backbone to her track, and who better to call on than Matt Stonehouse, a highly experienced percussionist who plays Middle Eastern frame drums. Motiv then laid down a deep RnB / Trap style bass line, after which the track was throbbing with power, ready for her to lay down her sensual vocals.

A Shure SM7b was perfect for capturing the rich tone of her vocals whist not allowing the sounds of nature outside to get into the recording. We ran it through Neve 88RS pre-amps to capture a clean pop sound for this powerful and dynamic vocalist.

The project will be edited in Byron Bay and mixed in Motiv's Ubud Studios in Bali next month.