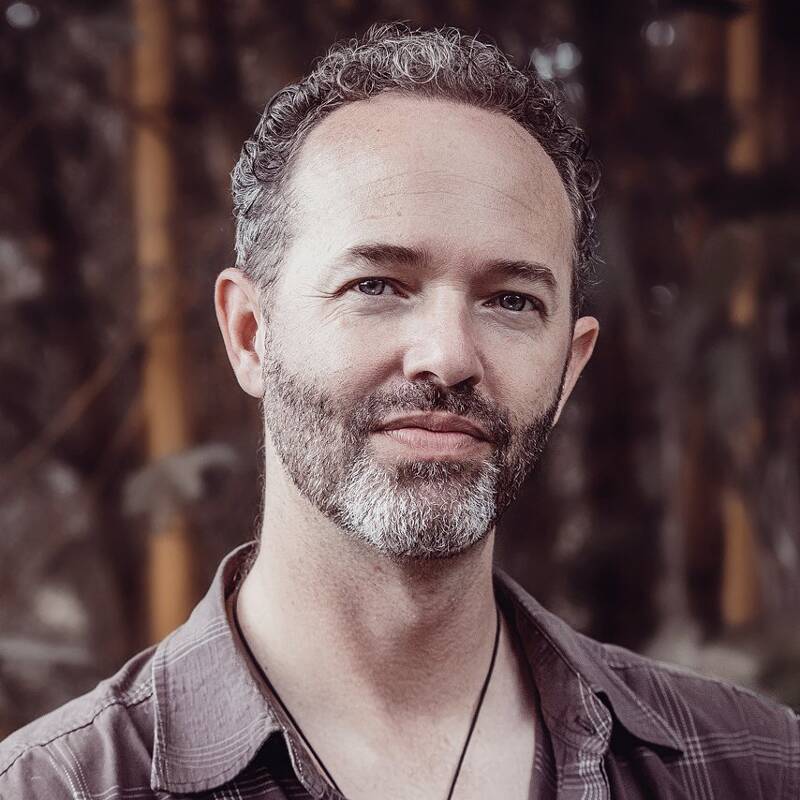 Music Producer Bio:
Pete Robinson
Works for Motiv Music. Based in Byron Bay, Australia.
Music Producer, Audio Engineer and Musician, Pete Robinson has been involved with music production and the music industry for over 25 years. Pete studied piano in his youth, where he found a deep love for the instrument as a tool for creative expression and collaboration with other musicians.
Pete cut his teeth as an Electronic Music producer in the nineties, writing techno and drum and bass, exploring many other styles in the two decades since. In the early 2000s, Pete began working as an audio engineer, built and ran a recording studio in Byron Bay, and worked as a Recording and Mastering Engineer for over 10 years. During this time, he spent several years teaching the black art of mastering to undergraduates at the worldwide headquarters of the School of Audio Engineering in Byron Bay, helping to train the next generation of audio engineers to succeed in the music industry.
Pete has the experience to help clients realise their creative vision. With every project, his meticulous craftmanship aims to bring out the highest level of creativity and connection to their music. Whether clients are recording single tracks or a full album, Pete has the patience, compassion and production skills to help clients create the vibes that makes ideas worth capturing, and he captures them with some of the finest digital and analog tools and techniques available. From the early stages of pre-production composition, programming, recording and editing, to the final stages of mixing and delivering a polished, ready-to-publish master – and everything else in between.
Since 2016 Pete has been developing a music production partnership, Motiv Music, with fellow legendary producer and friend of many years, Benjamin Last (aka Temple Step). As a team, they are deeply passionate about music production, audio engineering, composing and training, and believe in the power of music to inspire, to invoke, to heal and to transform.
Pete is based in Byron Bay, Australia where he lives with his family and works our of his own production studio. Pete's hourly rate is $95 AUD per hour and he offers assistance to clients with crowd-funding and flexible payment arrangements for large projects.