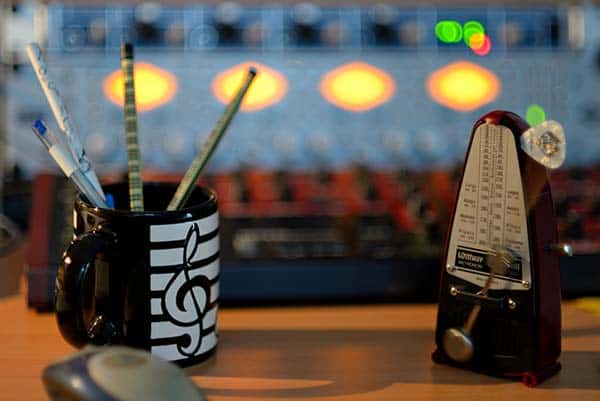 Remove Creative Roadblocks with our Online Music Production Personal Training
At Motiv, we have developed a seamless, high-quality solution for remote training in music production that removes the geographic barrier between us and our clients.
Any time you run into roadblocks with your music-making or just want personalised training in how to get the most out of your existing setup, we can assist you in YOUR studio (remotely or in-person) with YOUR gear – and teach you everything you need to know to get the most out of it.
Whether you have issues with your hardware setup, software configuration, or just need assistance to get past a creative block, we are here to diagnose and resolve your issues so you can get on with making music.
We can easily set up remote access to your system for super-fast remote support or in-depth training sessions, so we're always available if you need us.
A recent session focused mainly on training in audio engineering, teaching the client how to use specific plugins to get the most out of his sound sources. At the end of the day, we want to empower our clients to take their music to the next level.
Services Include
Personal, specific, genre-based music production training covering all areas of music production
providing feedback on songs/tracks as you work on them, giving constructive direction and training in areas of improvement in music writing, mixing and mastering
Consultation and researched advice on new gear purchases, building your home studio, and assisting you to make future-proof decisions based on detailed knowledge of the latest tools, techniques, software and hardware equipment available
If this sounds like just the thing you need to take your music to the next level, please get in touch with us at [email protected]